Ranking The Best 30 Nintendo Switch Games of 2022: The popularity of mobile gaming has skyrocketed in recent years. Nintendo Switch is an example of a well-known portable gaming console. Despite being five years old, this handheld console shows no signs of slowing down.
There are three distinct models, each with its own price point. Choose the one that best fits your requirements. There are a lot of really cool games that may keep you glued to the screen for a long time.
We've compiled a list of 30 of the most enjoyable of these games. To get the most out of your Nintendo Switch, Nintendo Switch OLED, or Nintendo Switch Lite, check out these titles.
The list includes both single-player and multiplayer games from a large number of different genres. So, depending on how you're feeling, pick a game from this list. Let's take it one game at a time and talk about it.
A Ranking of the Best 30 Games for the Nintendo Switch
The 30 most popular and finest Nintendo games are listed here for your perusal. This is not a competition of any type, but only a list. Do your best to check these out, and report back with your thoughts.
30. Super Mario 3D All-Stars
The three most popular 3D platform games ever made are included in Super Mario 3D All-star. This collection gives you a taste of each game and an entirely new experience, including Super Mario 64, Super Mario Sunshine, and Super Mario Galaxy. The soundtrack is also good, so the whole package is worthwhile.
29. Animal Crossing: New Horizons
One of the most recognizable games of 2020 is Animal Crossing: New Horizons. The devoted following of Nintendo's endearing simulation of daily living has endured since the game's initial release.
Due to the shutdown, many players have turned to their Nintendo systems in search of actual friendship. Additionally, both single-player and multiplayer modes are accessible in this game. I urge you to read it.
28. Kirby and the Forgotten Land
Kirby and the Forgotten Land will take you on a journey filled with surprises and joys that you won't soon forget. Hidden treasures and breathtaking vistas await you as you explore this enigmatic universe and its astoundingly inventive levels. Players have more leeway to explore and enjoy the pink puffball's first real journey into the world of 3D because the platform is open-ended.
27. Super Mario Odyssey
If Zelda: Breath of the Wild hadn't been published the same year, Super Mario Odyssey might have won even more game of the year accolades. In this 3D Mario game reminiscent of Mario 64, you take control of an airship and travel the world in pursuit of almost a thousand moons.
The courses are all original and offer a plethora of new gameplay elements, such as Mario's live hat, which allows him to transform into classic Super Mario foes like Goombas and Chomp Chains. Most people would describe it as "a surrealist triumph."
26. Pokémon Sword and Shield
To a T, Pokemon Sword and Shield have all the same characteristics as the other Pokemon games. As part of this experience, you can go on adventures, battle Pokemon, and capture them all.
The British-inspired Galar region of the game features the most dynamic environments seen in the franchise to date, complete with open-world style Wild Areas filled with wild Pokémon that pose a formidable challenge to even the most skilled trainers.
25. Xenoblade Chronicles: Definitive Edition
Xenoblade Chronicles features a deep mythos. Tetsuya Takahashi, the film's director, wrote the script, and Yasunori Mitsuda, the score's composer, both have extensive experience with role-playing games, which is reflected in the film's narrative and score.
The Wii version of Xenoblade Chronicles was released in 2010, but a significant update called the Definitive Edition was released in 2020, and it is widely considered to be the "best version of Xenoblade Chronicles we've ever had."
You May Find Interesting:
24. ARMS
When it comes to fighting games, ARMS is the most up-to-date release from Nintendo. It combines realistic boxing with futuristic weapons and cartoonish characters for a refreshing take on the genre.
A fantastically made and fun competition game that resembles Splatoon. Time will tell if ARMS catches on with competitive gamers, but until then, you can play it to "hit your pals in the face" (obviously).
23. Bayonetta 2
There's no excuse not to play Bayonetta 2 now that it's been ported over from Wii U to Switch. The game's protagonist is a witch with magical hair and (quite literally) deadly stilettos, and you'll have a blast playing as her.
Because of this Switch release, players may relive some of the most frightening and violent moments in video games from the past decade whenever and wherever they please. Even while playing the game in 720p on a 4K TV is disappointing, it is still a significant improvement over the Wii U edition.
22. The cadence of Hyrule: Crypt of the NecroDancer
Since its release in 2015, the Crypt of the NecroDancer has been a surprise indie hit because of its unique combination of roguelike random dungeon wandering and the game's rhythm.
It made its debut on the Switch in 2018, and it's making a comeback in a revamped, Nintendo-exclusive incarnation this year.
The cadence of Hyrule: Crypt of the NecroDancer reimagines The Legend of Zelda as a rhythm game. This Switch title combines the Zelda series with Crypt of the NecroDancer to create a surprisingly accessible and quite fun adventure set to the classical music of Zelda.
21. Moonlighter
The visuals of Moonlighter are among the best you'll see in a video game. This great game takes you juggling the roles of dungeon explorer and shopkeeper, and it was inspired by Stardew Valley's "just one more day" gameplay loop.
You spend your days watching after your items, attempting to make a profit, and figuring out how much money you'll need to repair the town.
20. Disco Elysium

Playing this game is like stepping into the role of a detective for real. The completed product is a critically praised roleplaying game that has won multiple awards. Solving a mystery while deftly navigating perilous social circumstances requires more than simply training to become stronger and more capable of defeating enemies.
Disco Elysium's tagline, "Become a hero or a horrible disaster of a human being," captures the essence of the game. In addition to having a cast of unforgettable characters, it is also death-inducing, amusing, and absolutely off the rails.
19. Fire Emblem: Three Houses
Fire Emblem: Three Houses is a high-quality installment in one of Nintendo's most popular RPG series. The latest installment in the series is Professor, a role in which players choose one of three houses and act as mentors to their pupils both inside and outside of the classroom through strategic and tactical fighting.
Due to its famous cast of characters, enormous battles, and the first free-roaming core location in the series, Three Houses is one of the best games for the Switch.
Related More:
18. Metroid Dread
In Metroid Dread, Samus Aran returns to her 2D, bounty-hunting roots for the first time in nearly two decades, in the original Metroid 5.
You go out on a journey over a thick, dangerous new environment, full of enemies to defeat and skills to learn. It provides atmosphere-based terror through challenging boss fights and tense chases. Only Nintendo's main heroine can defeat the diabolical Dr. Wily.
17. Minecraft
You've obviously experienced this sandbox game on multiple devices. When your world has loaded, tap + and deliver it to a buddy to build up a local network and play together.
Minigames like Battle (a simple player vs player mode), Tumble (a race utilizing shovels or snowballs), and Glide (a racing minigame) are also available if you're not in the mood for solo exploration (get to the end of the course asap).
16. The Legend of Zelda: Breath of the Wild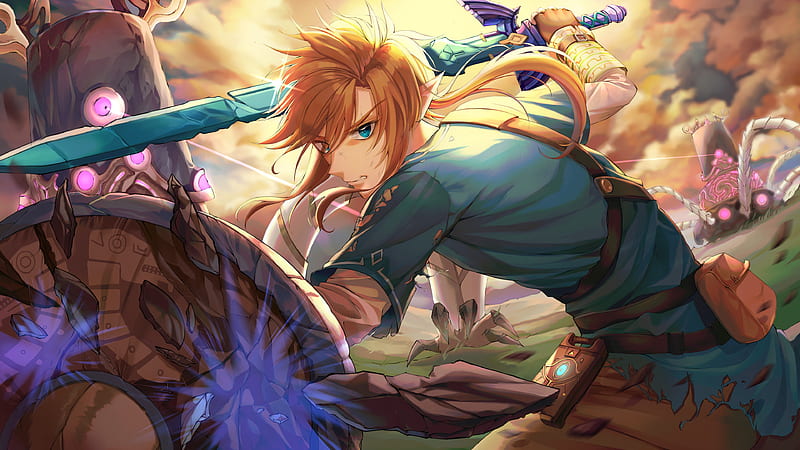 Breath of the Wild, the latest installment in The Legend of Zelda franchise, is a great game. Rather than the linear storylines of previous Zelda games, this installment has a more free-form world with branching paths, hidden areas, and unexpected events.
Even while Breath of the Wild could be frustrating at times and doesn't always hold your hand, the freedom to travel Hyrule and learn from your mistakes is definitely worth the effort.
15. Luigi's Mansion 3
Despite its basic concept of a ghost-hunting vacuum, Luigi's Mansion 3 does not bore you. This latest installment in Nintendo's spooky ghostbusting series is one of the best games for the Switch, and it challenges players to navigate a hotel that has been turned into King Boo's latest haunting residence using a broad variety of ghost-slaying devices.
As a result of the inclusion of Google, a gooey spectral counterpart of Luigi, you will be able to control two characters at once and complete some of the most satisfying environmental puzzles the game has ever presented.
14. Monster Hunter Rise
Monster Hunter Rise comes up next on our checklist. One might make the case that the series' direction was permanently altered with Monster Hunter: Rise.
To see this shift, one need only take note of a few things. Monster Hunter: Rise now features a more intense hunt and fewer loading screens within levels. Get the whole thrill ride by playing this game.
12. Stardew Valley
Monster Hunter Rise comes up next on our checklist. One might make the case that the series' direction was permanently altered with Monster Hunter: Rise.
To see this shift, one need only take note of a few things. Monster Hunter: Rise now features a more intense hunt and fewer loading screens within levels. Get the whole thrill ride by playing this game.
13. III: No More Heroes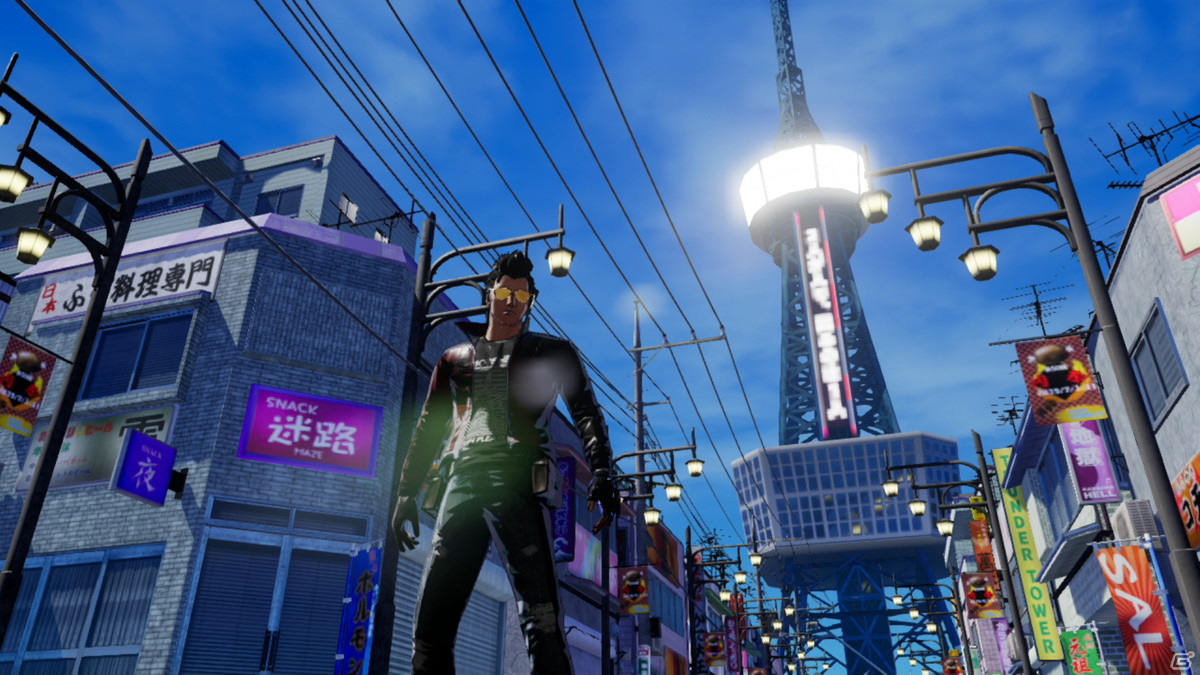 Stardew Valley is great, and for good reason: it was one of the most anticipated Switch games ever. This endearing recreation of country life is the perfect choice for a take-anywhere gaming experience. Farming can be done in the comfort of one's own house, in the open field, or wherever else the farmer may choose.
Farming, mining, animal husbandry, fishing, and other leisurely activities are great ways to unwind in the game after a long day. After some time in Stardew, we're confident that you'll come to see it as your permanent residence.
11. Cuphead
Cuphead, developed by Studio MDHR, is a beautiful platformer that draws inspiration from classic Disney cartoons yet is exceedingly difficult to master. What makes it look so good? The fact that a human being really drew it.
Throughout this bizarre and offbeat platformer, you can see the obvious work put into hand-drawing each frame and animating it using traditional cel animation. Though challenging, the game offers a unique experience compared to others of its like because of its focus on the finer points.
10. Splatoon 2
With Splatoon 2, it's like getting two or three games in one. You may now dual-wield handguns, fire off salvos of rockets, and perform tremendous ground pounds as you rush to paint the battlefield in colorful ink, all thanks to the Nintendo switch's support for colorful multiplayer shooters.
The main quest is a fun, offbeat adventure in its own right, and the new Salmon Run mode offers a challenging multiplayer experience for you and up to two others.
9. Pac-Man 99
After the success of Tetris and Super Mario Bros. on the Nintendo Switch, Pac-Man is the newest classic to join the battle royale genre. The brand-new Pac-man 99 features cooperative play, so you and your pals can munch dots and dodge ghosts together. All of a sudden, you and your pals are in fierce competition.
8. Mario + Rabbids: Kingdom Battle
If you're not a fan of strategy games but still want to try something new, give Mario + Rabbids: Kingdom Battle a shot. You'll be able to master the game's surprisingly deep tactical gameplay thanks to the excellent, refined game principles that are introduced to you in stages.
But it combines that style of play with an accurate grasp of the Super Mario universe, all while wrapping it in graphics and detail that make it look like a Nintendo product. It's a tonne of fun and totally deserves its spot among the finest Switch games.
7. Pokemon Legends: Arceus
Pokemon Legends: Arceus, Game Freak's first foray into an open-world Pokemon adventure, is a smashing success. The game is set in an era when Sinnoh was known as Hisui.
On this route, you won't be able to meet any trainers or visit any cities; instead, you'll have to complete a mission and compile the first Pokedex for this area.
6. Hades
Hades, available for the Nintendo Switch, is a challenging yet rewarding roguelike action game in which you must strategically hack your way through a magnificent world inspired by Greek mythology.
Unique challenges and rewards await you at every level of Hades, and the story is something only Supergiant Games (Transistor, Bastion) could dream up.
5. Puyo Puyo Tetris
Tetris, a block-matching puzzle game, has become a huge hit in the United States and Canada. However, Puyo Puyo is not widely recognized.
Both Tetris and Puyo Puyo are block-dropping puzzle games that have found success, with the latter undergoing multiple alterations and rebrandings in an effort to appeal to Western audiences.
The game, which was initially released under the name Puyo Pop, has since been renamed to reflect its several licensed incarnations, such as Puzzle Fighter and Dr. Robotnik's Mean Bean Machine.
Puyo's current surge in popularity can be attributed in large part to Sega's decision to bundle it with Tetris in their video game cartridges. The game's package includes single-player and multiplayer modes, missions, and more.
4. Rebel Galaxy Outlaw
The spacecraft dogfights in Rebel Galaxy Outlaw will appeal to fans of Star Fox. But the best parts come when things calm down, like when you get to fulfill your destiny as a cosmic trucker and haul supplies between Texas-themed space stations.
Upgrading your spaceship is difficult yet ultimately rewarding. You can always go out and murder pirates if you're feeling bored, or you could always become a pirate if you really want to.
2. Mario Kart 8 Deluxe
Mario Kart 8 Deluxe is already been released on the original Wii U console. The game has been re-released for the Nintendo switch.
It offers new characters like the Inklings from Splatoon and the much-requested Battle Mode, making Mario Kart 8 Deluxe a superb re-release as an excellent kart racer. It doesn't matter if you're playing Mario Kart 8 on a TV or taking the racing on portable mode, the vibrant circuits look as beautiful as ever.
1. Streets of Rage 4
What if you get to live a life of a gangster living on the road, fighting to live? Then this game is for you. Although the gameplay hasn't changed much since the 1990s Sega trilogy, the graphical art style makes beating up gangs of bad guys with your fists seem better than ever.
Some new effect of fighting is included in the game including a dangerous element that requires you to avoid getting struck in order to use your special skills.
That's our list of the top 30 games that you can play on your Nintendo Switch. Do check them out and let us know your favorite one.
You should bookmark this page so you can easily check back for any changes. To anyone who might be interested, I hope you'll consider sharing this. Learn what's happening now with this problem by visiting thecurrent-online.com/.